THE SWALLOW GROUP, LLC - Trust, Estate, and Oil & Gas Management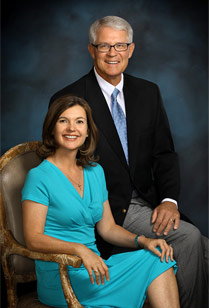 Taking Care of What Matters Most
Who will take care of the details of your trust, estate, or family company?  Do you have someone in whom you have confidence?  Do you want the personal service that you can no longer receive from a bank trust department? Is it important to you that your oil and gas assets are managed by people with experience in the industry?
The Swallow Group knows that you have spent a lifetime working hard to ensure that your family is taken care of. You want the peace of mind in knowing that there is someone you can trust with the background and experience to navigate not only the complex world of probate and trust administration, but is also comfortable addressing the distinctive challenges of oil and gas asset management.
We invite you to explore our site and to contact us for more information.  We would like to visit with you about how we can meet your unique needs.

The Swallow Group can:
Accept responsibility for the administration, of a trust, serving either as trustee or as the agent for an appointed trustee,
Shoulder the administrative burden of managing a probate estate, serving as executor, administrator or as agent for either
Serve as the neutral professional manager of a family company
Manage oil and gas interests, or real estate such as farms and ranches, serving in any of the above roles
Permian Basin 1031 Exchange Services, LLC, a wholly owned subsidiary of The Swallow Group, LLC, handles like-kind exchanges under Section 1031 of the Internal Revenue Code. For more information about 1031 exchanges, please click HERE to learn more about our 1031 services.
A note about our e-mail addresses: Our e-mail addresses are intentionally omitted from this website. We want to get to know you and want you to know us, personally. Once we develop a relationship with you, we will communicate via e-mail whenever necessary to provide prompt and efficient service. We utilize specialized encryption software to securely exchange confidential information and documentation. We ask however, that you call us at 432-682-3311 to make your initial contact so that we may best provide to you the personalized service our current clients enjoy. We look forward to getting to know you and working together to customize our services to fit your unique situation.
Our Services
Quick Contact Info.
Physical Address:
The Swallow Group, LLC
1307 West Texas Avenue
Midland TX 79701
432-682-3311 (phone)
432-682-3312 (fax)
Mailing Address:
The Swallow Group, LLC
P.O. Box 5575
Midland TX 79704